Walking Nagato: Let's all go for a stroll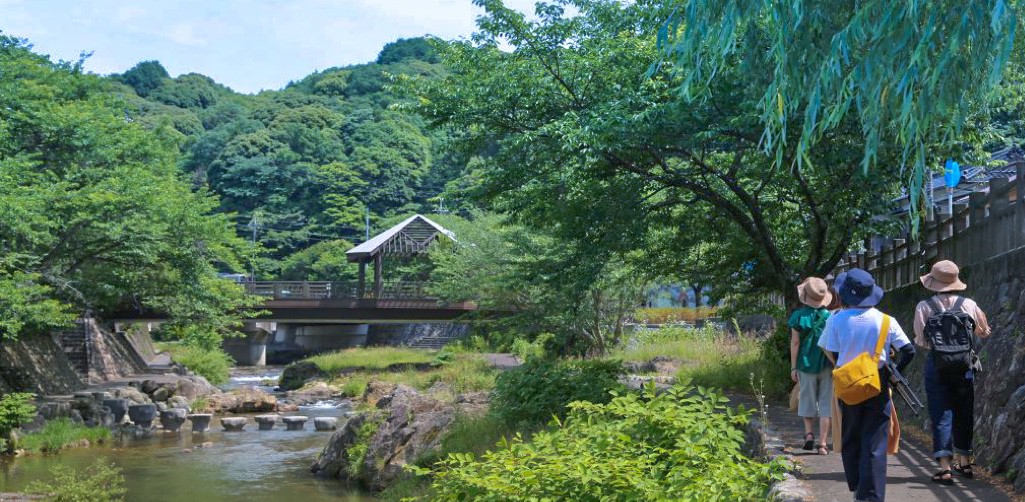 Nagato is full of places to take in nature throughout the changing of the seasons, as well as its culture and history. Whether you're coming on a trip on your own, or you're just a shutter bug, here are a few walking events you can take part in on your trip to Nagato!
Taste, Explore, Soak
Gourmet Walking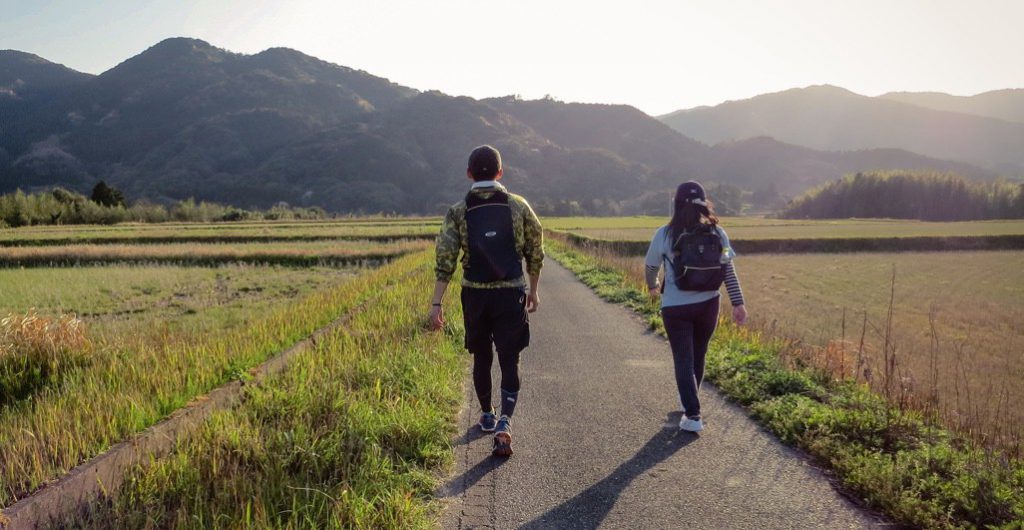 Walking around a local area and enjoying its food together with its history and culture has become known as "gastronomy tourism," or "culinary tourism." Here, we've included onsen into the mix, so that visitors can enjoy this onsen area by walking. "Onsen Gastronomy Walking in Nagato, Tawarayama Onsen," is held in Nagato every year.
Take in picturesque and mystical locations like Motonosumi Inari Shrine and the Yuya Terraced Rice Fields
Mukatsuku Double Marathon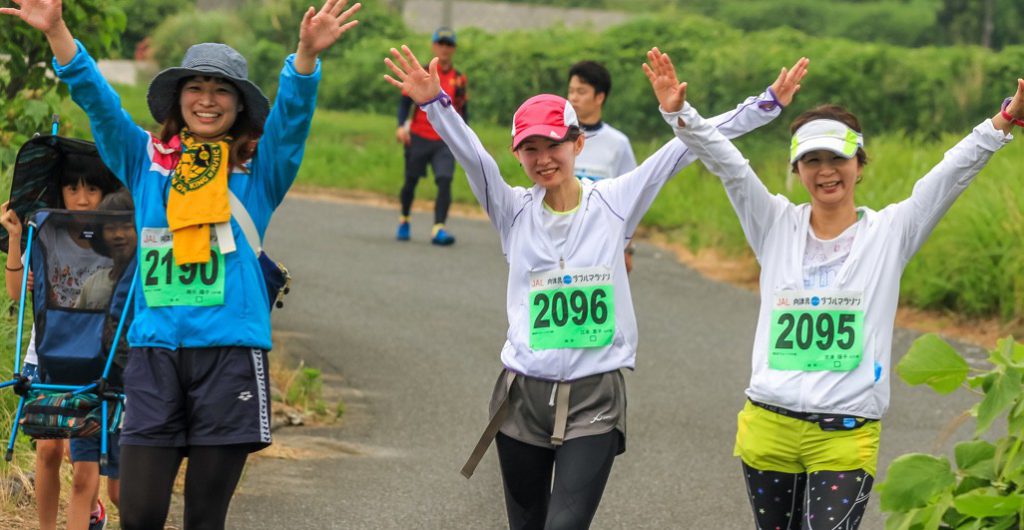 At the same time as the marathon, the Walking Division will be enjoying the gorgeous scenery of Nagato, along with a taste of its gourmet hospitality. This event is extremely popular and every year participants join from all across Japan.
■Marathon Website (Japanese only)
https://www.mukatsuku-w-marathon.com/
A Trip Walking Around Nagato
Nagatrip! Walking Event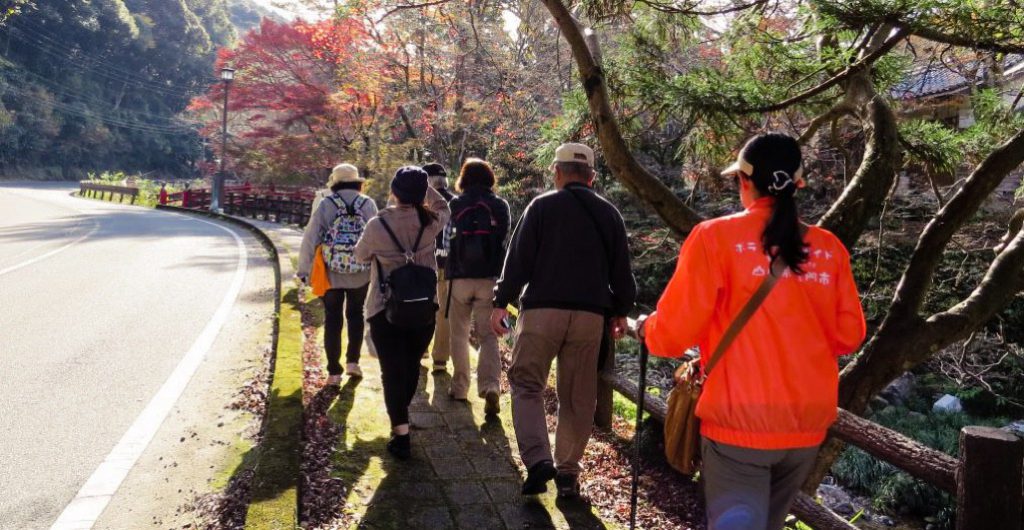 Walk along the old road to Tainei-ji Temple to the Hagi-yaki Fukawa Kiln for an observation. On the kawa-doko platforms set up along the river in front of Otani Sanso Ryokan, enjoy coffee and handmade bread. Place your feet in a soothing footbath. During this walking event, you can even hear about the future shape of the ever-changing Nagato Yumoto Onsen.
Start a stroll around town at the station
Friendship "Fureai" Walk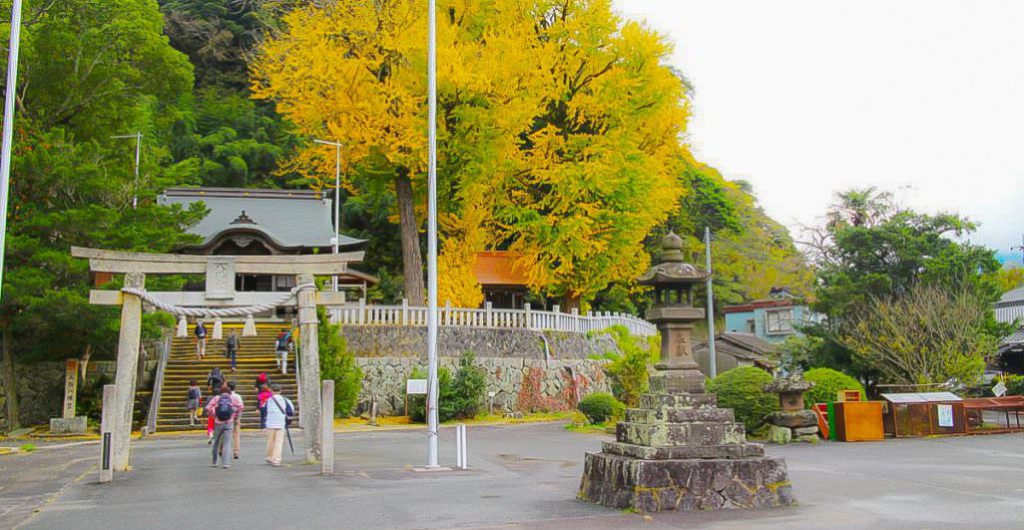 This walking event leaves from the station, and is held around four times each year in each of the seasons.
We hope to see you soon on this Friendship "Fureai" Walk, on which you can see the changing faces of the seasons, and discovery the marvels of the area, like its local gourmet and folk entertainment.
Use Your Camera for "Nagato Treasurehunting"
Photos & A Stroll Around Town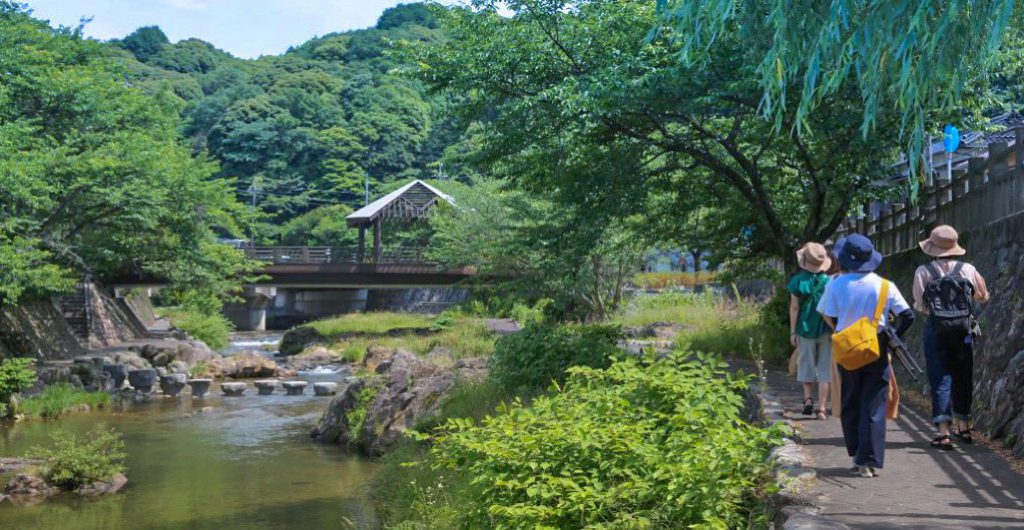 You can get an entirely different impression of the scenery when you see it walking. This is a photowalk in which you can enjoy taking photos as you stroll around Nagato.
For information about walking events, see below!