Tawarayama Terme
Zona : Zona di Tawarayama
Nagato Yumoto Onsen has the longest history of any hot spring in Yamaguchi Prefecture,
tracing back over 600 years to the Muromachi Period (1336-1573). Until the Edo period (1603-1868),
even daimyo, the feudal lords who ruled over the various states of Japan beneath the shogun would come to bathe here.
Therapeutic effects
Hot spring type / quality : Alkaline simple hot spring with a PH of 9.6. Clear and colorless, slight sulfuric odor.
Therapeutic effects : Nerve pain, muscle soreness, joint/arthritis pain, general fatigue, etc.
Features : The water has a slightly lotion-like texture that leaves the skin of bathers slippery-smooth.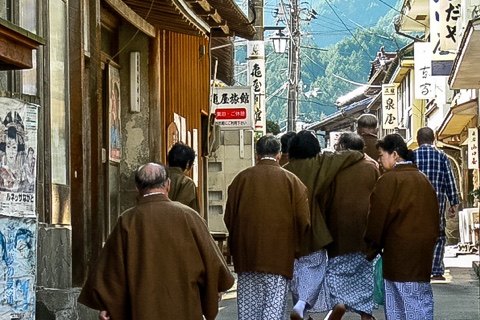 A Temple Onsen
According to legend, Nagato Yumoto Onsen is said to have been discovered over 600 years ago by a Buddhist priest who was guided by divine revelation. As if to prove this, the onsen's central wellspring is indeed located within the grounds of Taineiji Temple.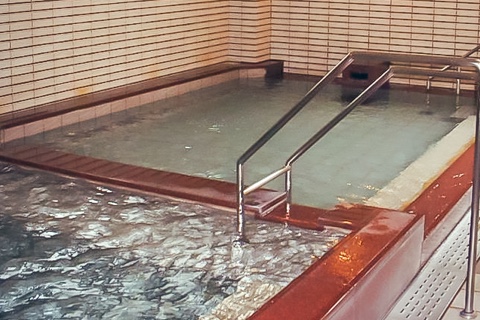 "Bihada-no-Yu" Baths for Beautiful Skin
The onsen is composed of pure alkaline waters, and is clear and colorless. Because the alkaline level of the spring is quite high, the waters have a lotion-like texture that leaves the skin soft and smooth.