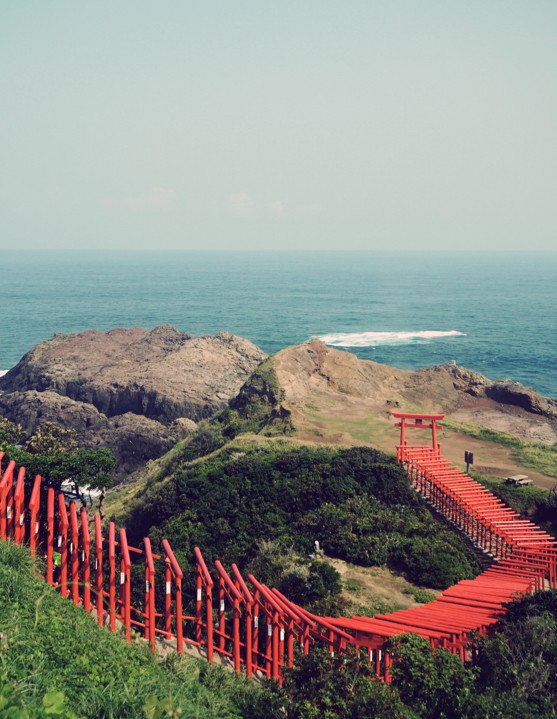 "A greeting from lapis seas and skies, and the brilliant red of the torii gates"
#motonosumiinari
Let's go to the seaside.
Along Nagato's coast, both sea and sky stretch blue into the distance,
and winding down to the waters edge,
the shock of the 123 red torii gates of the ocean-side shrine.
Make your way down the slope, climb up, and at last reach the crest of the hill.
Spread before you is a palette of startlingly beautiful contrast:
shades of red, blue, and green.
Against this backdrop stands the tallest gate of all.
Perched at its top is the shrine's offeratory box, the highest in Japan.
Can you cast your coin into the very top?
Wind back, ready, throw...
That your wish will be granted.